I think I can safely say we're all sick about last weekend's accident at the Reno Air Races. I've been to Reno twice, most recently in 2006 the year my good friend Will Mathews won Silver in his experimental White Lightening. That was a happy year for Will and it was happy for the rest of us who were there to cheer him on. Talk about some great races!! But that was 5 years ago. Will called my house the night of the tragedy, and even though he wasn't at Reno this year, he had every right to be distraught about the news we had all just heard. One of his comments was, "that's it for Reno". I thought it. Boyd said it. Others have mentioned it. We've all seen the media reports and know it really could be "all over" for the Reno Air Races. Hopefully, level heads will prevail and there will many, many more years of great racing at Reno. I pulled the following from an article on Aero News Network that I think is worth the read…..


Life just ain't safe to live…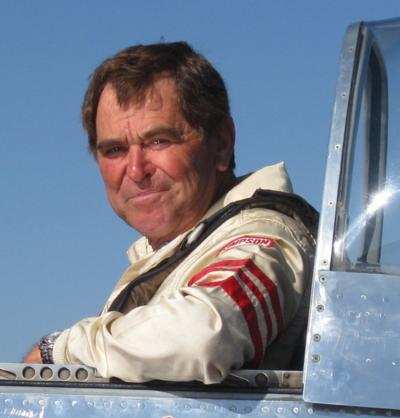 A risk averse society, fed by a number of government and media entities seeking to provide cradle to grave 'safety' for all those too scared to make their own decisions and live their own lives may react in a way that does create new and aggressive restrictions for Air Racing and other aviation activities. The aviation world has a tough job ahead of it… it needs to show people how hard we work to be safe, and that when accidents do happen, that free people have made intelligent decisions to accept some risk to live a much larger life. You can go through life afraid to die… or you can live a life that celebrates every second you have before God calls you home. Three guesses what most pilots choose?
Still… we can not discount the impact of the fact that ten people lost their lives this weekend due to some relationship/participation with the aviation world… and so we must be respectful, circumspect, professional and careful with every word we say when confronted by those who would seek to take our life choices away from us. A tragedy has occurred… some dear friends and loved ones have died… we can not make light of that, but we can respect the fact that each of them were where they were by choice and were living exciting moments in their lives. And yet, for ten people, 'that call' had to be made to countess loved ones, friends and family to explain the ultimate tragedy of life… that none of us are getting through this game of life without it ending at some point.
Read entire article at Reno Race Accident Investigation Continues